Today I sat down with two research groups in Singapore.  One was the Singapore outpost of the MIT Sensable Cities Lab (part of the Singapore-MIT Alliance for Research and Technology) and the other was the ETH Zurich Future Cities Lab (part of the Singapore ETH Centre for Global Environmental Sustainability)
The first meeting was with the MIT Sensable Cities Lab, headed locally by Oliver Senn.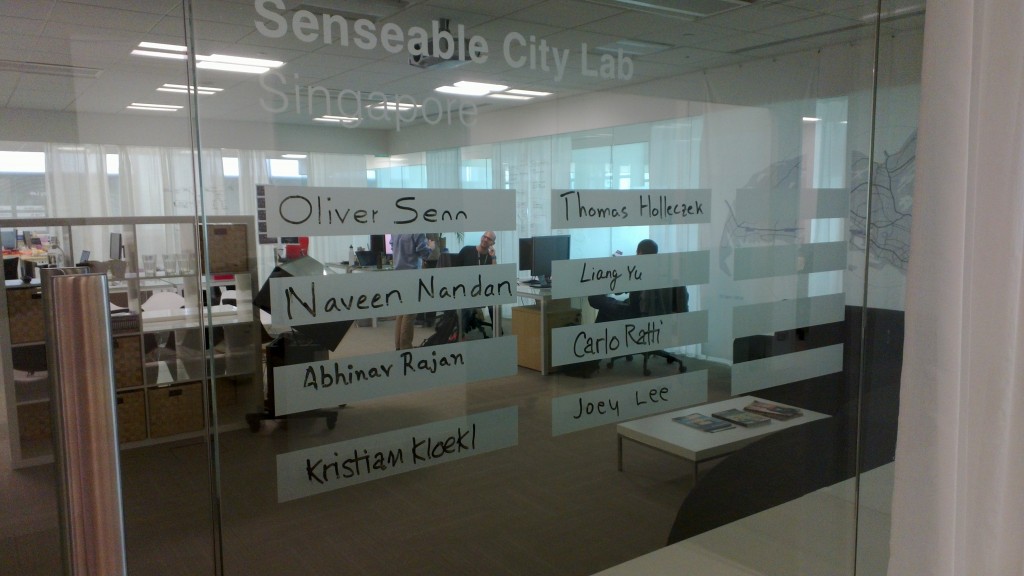 The group focusses on transportation, and currently takes existing data sources and combining them to extract meaning.  Usually this involves visualisations. They can take feeds from taxi companies, busses, trains and the airport.  However none of this data is open source, and it's usually covered by confidentiality agreements (one of the key principles of the Sensing City is that the data must be open source and available for anyone to access.)
This was an interesting approach, and one that has implications for Christchurch – there's no need to wait for sensors to go live in the rebuilt infrastructure, as it's already possible to start pulling together a range of data that already exists in Christchurch (for examples bus routes, arrivals etc)
The team also sounded a cautionary note around the quality of sensors that are deployed, and there's little point using sensors that cannot give accurate (and therefore useful) data.
With regards to the appeal of the concept, and the uniqueness of the Sensing City, the researchers were enthusiastic about the concept and couldn't think of anything comparable anywhere else in the world.  When I asked what they thought of the idea, one replied that if Christchurch did become the Sensing City, it's likely that I'd see him in Christchurch in the next couple of years.
My second meeting was with the ETH Zurich Future Cities Lab.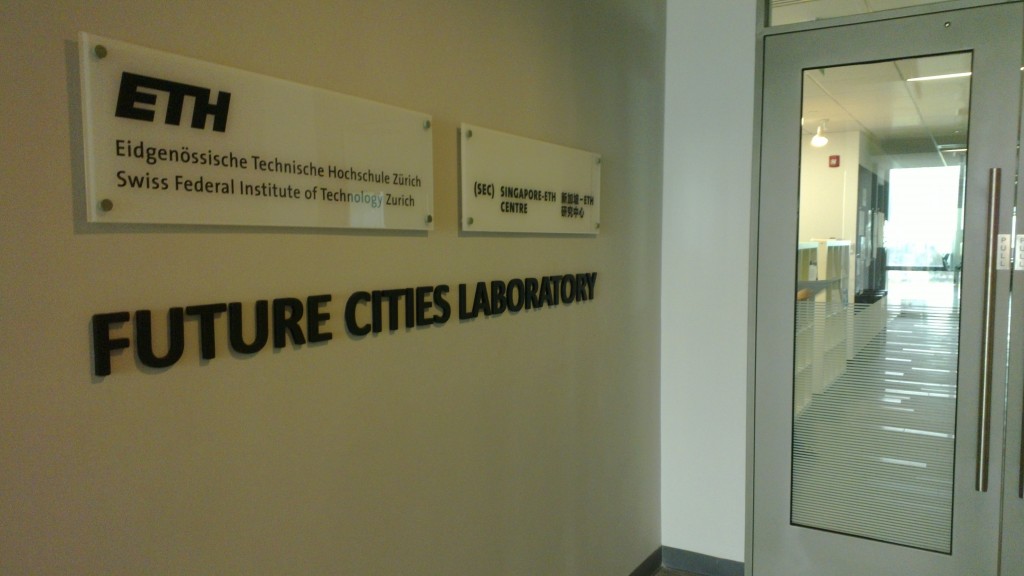 They are a much bigger lab than MIT with over 100 people involved in research.  They don't so much focus on one area but focus across the whole range of issues facing cities, and look at the city as a complex system.  As such they're doing wonderful work on energy systems, traffic flow and footfall.  I was most interested in the sensor work they're doing, although this was quite nascent.
I'm supposed to be boarding my next flight as I type this, so excuse the brevity, but the most interesting points that caught my attention included:
a ten story building wired with sensors can produce 40GB of data a week
too many sensors can degrade the overall accuracy of a deployment
would energy harvesting (from wifi/3G in order to power the sensors) affect bandwidth allocations?
And now to run to my flight to London….