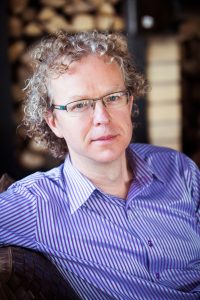 I work globally advising leadership teams on the links between long-term thinking, strategy and innovation.
Successful engagements have been delivered in diverse sectors including financial services, energy, healthcare, and infrastructure.
I provide consultancy to a wide range of organisations as a trusted advisor, thought leader, and cultural transformation specialist.
I am a frequent keynote speaker at international conferences on the topic of foresight, strategy and innovation.  I have given keynotes at events around the world in locations including London, Singapore, Hong Kong, Moscow, Shenzhen, Fiji, Sydney, Brisbane and Auckland.
In my work I don't have a formal title, but if pressed I'd call myself a Serendipity Architect who brings together ideas, people and innovation in a way that creates successful results.
I often ask clients what challenges they will face in the next twenty years and how will they deal with this?
I believe that you need to care about the people on the fringes of your market that tinker with your product, and that scanning the periphery of your sector – and adjacent sectors – benefits your organisation.
The complexity that surrounds foresight, strategy and innovation often means that organisations find it difficult to comprehend the implications.  I help organisations to learn from divergent and disparate information to address complex strategic issues.  In commercial organisations this often leads to the creation of high margin products and services.
For my current thinking on innovation, strategy and foresight check out the IdeaPort blog on this site and my Twitter feed below.